Obi-Wan Finale - The Loop
Play Sound
Stake History
1877 Tooele Stake Formation
In the last year of his life, Church President Brigham Young felt an urgent need to reorganize the priesthood leadership of the church as only some areas had a functioning stake presidency and stake high council. Other areas were presided over by an apostle or a presiding bishop. One such area was Tooele, and presiding bishop [John Rowberry (1823-1884)]. He was released and Francis Lyman, a stranger from Fillmore, Utah, and son of former apostle Amasa Lyman, was called as the first stake president. He was charged with setting the new stake in order. Upon the creation of the new stake, each of the branches became a ward ranging in size from twenty-seven families to two hundred.
Realizing that some Tooele Saints might grumble that their new president was a young man from another stake, Francis soon bought a house in the center of town and called two local men as his counselors. He then invited Bishop Rowberry to join him on visits to the various wards, where they organized new priesthood quorums and presidencies and spoke to the Saints, encouraging them in their devotions to the Lord.
"Our temporal and spiritual interests of the kingdom are inseparably connected," Francis taught the members of his new stake. "Be humble before the Lord and possess the light of His Holy Spirit for our constant guide."[1]
Stake President Heber Grant 1880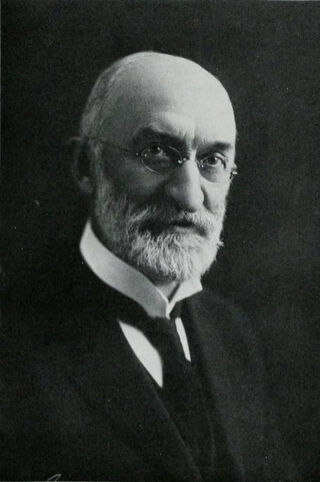 Heber J. Grant was an American religious leader who served as the seventh president of The Church. Grant worked as a bookkeeper and a cashier, then was called to be an LDS apostle on October 16, 1882, at age 25. After the death of Joseph F. Smith in late 1918, Grant served as LDS church president until his death.
Grant was made a block teacher (similar to the modern position of home teacher) when he was still a youth, which was rare at the time. He was ordained a seventy at 15, which was also rare at the time. In June 1875, when the first Young Men's Mutual Improvement Association (YMMIA) was organized in the Salt Lake 13th Ward, Grant, then 19, was called to serve as a counselor to Junius F. Wells in its presidency. At 26, he served a mission to the Native Americans from 1883 to 1884.
In 1880, Grant became president of the Tooele Utah Stake, moving there with his wife, Lucy, and their children. In 1882, Grant was called as a member of the Quorum of the Twelve. Early in his service in the quorum, he made many trips to Arizona, earning the title "The Arizona Apostle." Grant twice served missions among the Yaqui in Mexico.[2]
Tooele County Home Centered Church Opportunities
We teach that true religion begins in the home: "Home Centered / Church Supported". To that end families may consider the following local resources and programs to strengthen your core beliefs and values:

1. Come Follow Me: - Daily & Weekly family gospel study
2. Vanguard Scouting: - Featuring age-appropriate Family Activities, Service, Crafts, Field Trips, & Outdoor Adventures. The Benefits of Scouting are many, and there are lots of personal growth ideas to help your family pursue the new Churchwide Children & Youth Program.
3. LIFE School Curriculum: an LDS gospel based homeschool program that is built on the foundation of the scriptures, giving the child a sense of who he is and setting him on the path of discovering his divine mission. It is presented in a four year chronological rotation, integrating all areas of study to create a clear picture of the history of our world.
4. Family History: Resources to help you explore your family tree

5. Stripling Warriors on Facebook - LDS Children preparing to build Zion across Utah and around the world.
6. Local Recreation: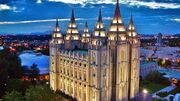 The Salt Lake Temple is the 4th operating temple of The Church of Jesus Christ of Latter-day Saints. It is located in Temple Square in the heart of Salt Lake City, Utah. Requiring 40 years to complete, it was dedicated in 1893 and is the largest temple of the church by floor area.
See Also
References