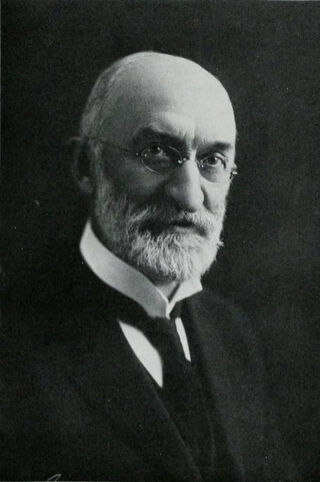 Heber J. Grant was an American religious leader who served as the seventh president of The Church. Grant worked as a bookkeeper and a cashier, then was called to be an LDS apostle on October 16, 1882, at age 25. After the death of Joseph F. Smith in late 1918, Grant served as LDS church president until his death.
Grant was made a block teacher (similar to the modern position of home teacher) when he was still a youth, which was rare at the time. He was ordained a seventy at 15, which was also rare at the time. In June 1875, when the first Young Men's Mutual Improvement Association (YMMIA) was organized in the Salt Lake 13th Ward, Grant, then 19, was called to serve as a counselor to Junius F. Wells in its presidency. At 26, he served a mission to the Native Americans from 1883 to 1884.
In 1880, Grant became president of the Tooele Utah Stake, moving there with his wife, Lucy, and their children. In 1882, Grant was called as a member of the Quorum of the Twelve. Early in his service in the quorum, he made many trips to Arizona, earning the title "The Arizona Apostle." Grant twice served missions among the Yaqui in Mexico.[1]
References
↑

[Johnson, Sherrie Mills (January 2004). "Heber J. Grant: A Prophet for Hard Times". Ensign: 57.]
See ALso