Emergency Preparedness for stake and ward leaders: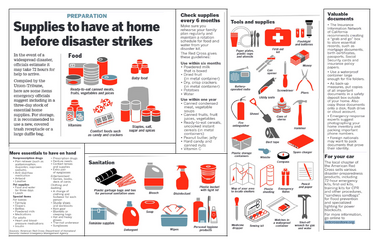 Pandemic
Get a seasonal flu vaccine every year. ...
Avoid people who are coughing or sneezing.
Cover your mouth and nose with a tissue when you cough or sneeze.
Wash your hands often with soap and water.
Stay home from work or school if you are sick with a fever or have other flu symptoms.

Prepare before in case of a major pandemic similar to the Spanish Flu of 2019
Face masks - probably multiples for your families and neighbors
Hand Sanitizer - 3 months supply
Hand wet wipes - 3 months supply
Also note:
A pandemic can create a worldwide economic crisis, especially for those in either the transportation or hospitality industries. Make sure you have plenty of cash savings and a years supply of food. (To get a storage of food very cheap - boxes of Mac&Cheese run only $0.33 per box.)